Do you have an old worn out or broken Newall C80 DRO Display? Does one or all of your axes not readout correctly on the display? Are your scale assemblies still in good condition? If the answer to these questions is yes, your machine may be an excellent candidate for a display only upgrade. The Newall DP700 display is a direct plug in to the scales your machine currently has. No need to worry about your machine operation any more. *Newall does not REPAIR or sell REPAIR PARTS for the C80 DRO any longer*
Newall C80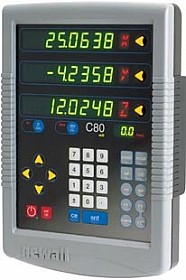 Newall DP700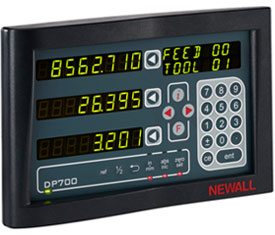 Another thing to consider if your machine has small travels such as 12" x 30", 12" x 36", 16" x 36", or other small knee mill/lathe travels up to 3 Axes is an all NEW Newall DP500 DRO kit.
Complete Kits start at just

Need Help? Give us a call or start a chat with one of our support representatives to get help fast.